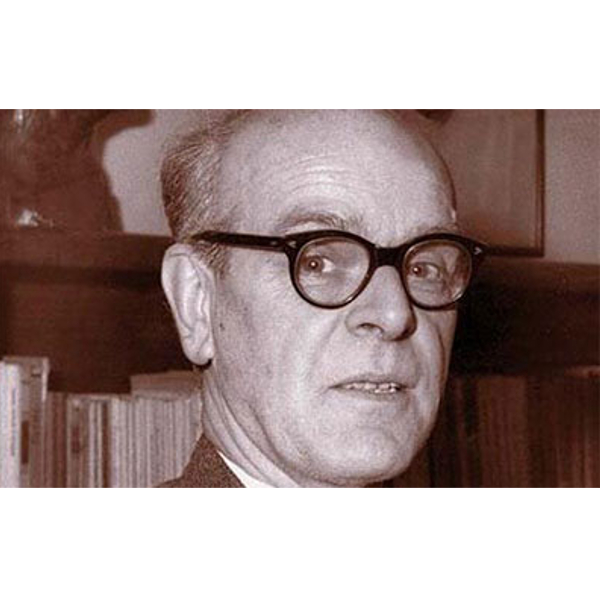 Meša Selimović was born to a prominent Muslim family on 26 April 1910 in Tuzla, Bosnia and Herzegovina, where he graduated from elementary school and high school. In 1930, he enrolled to study the Serbo-Croatian language and literature at the University of Belgrade Faculty of Philology and graduated in 1934. His lecturers included Bogdan Popović, Pavle Popović, Vladimir Ćorović, Veselin Čajkanović, Aleksandar Belić and Stjepan Kuljbakin. In 1936, he returned to Tuzla to teach in the gymnasium that today bears his name. At that time he participated in the Soko athletic organisation. He spent the first two years of the Second World War in Tuzla, until he was arrested for participation in the Partisan anti-fascist resistance movement in 1943. After his release, he moved to liberated territory, became a member of Communist Party of Yugoslavia and the political commissar of the Tuzla Detachment of the Partisans. During the war, Selimović's brother, also a communist, was executed by partisans' firing squad for alleged theft, without trial; Selimović's letter in defense of the brother was to no avail. That episode apparently affected Meša's later contemplative introduction to Death and the Dervish, where the main protagonist Ahmed Nurudin fails to rescue his imprisoned brother.

After the war, he briefly resided in Belgrade, and in 1947 he moved to Sarajevo, where he was the professor of High School of Pedagogy and Faculty of Philology, art director of Bosna Film, chief of the drama section of the National Theater, and chief editor of the publishing house Svjetlost. Exasperated by a latent conflict with several local politicians and intellectuals, in 1971 he moved to Belgrade, where he lived until his death in 1982. In his 1976 letter to the Serbian Academy of Science and Arts, Selimović stated for the historical record that he regarded himself as a Serb and belonging to the corpus of Serbian literature. In his autobiography, Sjećanja, Selimović states that his paternal ancestry is from the Orthodox Christian Vujović brotherhood of the Drobnjak clan, his ancestor having converted to Islam in the 17th century for pragmatic reasons, given the presence of the Muslim Ottoman Empire in the area at the time. Selimović was a member of Serbian Academy of Sciences and Arts.
Source: Wikipedia

Apply for newsletter
Sign up for the Serbianshop newsletter and get a 10% discount.