CHILDREN'S JERSEY FK PARTIZAN BGD NIKE BLACK-WHITE 22/23 WITH PRINT
CHILDREN'S JERSEY FK PARTIZAN BGD NIKE BLACK-WHITE 22/23 WITH PRINT
Šifra: F-1-660
Brand: Partizan
The latest Partizan children's jersey for the 2022/23 season, with your surname or the surname of your child's favorite player on the back! Your little one will be able to cheer, but also be the best at training while wearing the jersey of his favorite club and with his last name on the back! A jersey that will delight and put a big smile on the face of your little ardent fan.
Also, the jersey is resistant to moisture because it is made of extremely light breathable fabric, and the perforated parts allow additional air circulation, which prevents sweating and overheating of the body!
DETALJNIJE
The first and primary set of jerseys for the 2022/2023 season
The jersey contains black and white stripes, which represent the traditional edition of FC Partizan
It is made of an extremely light, breathable, moisture-resistant fabric
The jersey is stretchy and easily adaptable to the body
Hole areas in key areas create additional air circulation between the jersey and the body, enabling soccer players to maintain a lower body temperature.
The jersey is white with wide black stripes
The jersey is washable at 40 degrees celsius
On the right side of the chest is the FC Partizan crest, and on the left side is the Nike logo
The sizes in the table are European, and the height is expressed in centimeters.
IMPORTANT: After ordering, contact us at e-mail kontakt@serbianshop.com about the text and number you want to be displayed on the jersey. Also, when ordering a printed jersey, an advance payment is required (minimum 50% of the jersey price).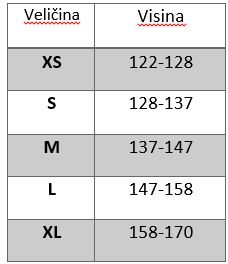 Apply for newsletter
Sign up for the Serbianshop newsletter and get a 10% discount.