OUR ASSOCIATIONS ABROAD – SCUD VIDOVDAN SLO
Tradition is a thread that connects the people, nurturing tradition we cherish ourselves, and when we talk about what is the best way to preserve the culture and traditions of one people, the answer is simple – folklore. Therefore, today we are very happy to present to you SKUD ''VIDOVDAN' from Slovenia.
TRADITION – THE ETERNAL BOND OF OUR PEOPLE
With the help of Anđele Rajlic, who has been a folklore artist for 14 years and is a member of the executive board, we will bring this society closer to you. SKUD Vidovdan was founded in 2004 in the Slovenian capital, Ljubljana.. The main goal is not only to preserve culture, but also to represent members of other ethnic groups.

The primary goal of the founding itself was, and still is, to preserve and protect our culture and tradition from forgetting. Our desire is to pass on at least part of Serbian culture to generations to come because with it we would best feel the meaning and purpose of what unites us. As Serbs in Slovenia, we have the important task of not forgetting our cultural identity in addition to getting to know and respecting Slovenian culture – therefore, with folklore and the whole concept we provide, we want to remind our members of where they come from, and also direct them where to go.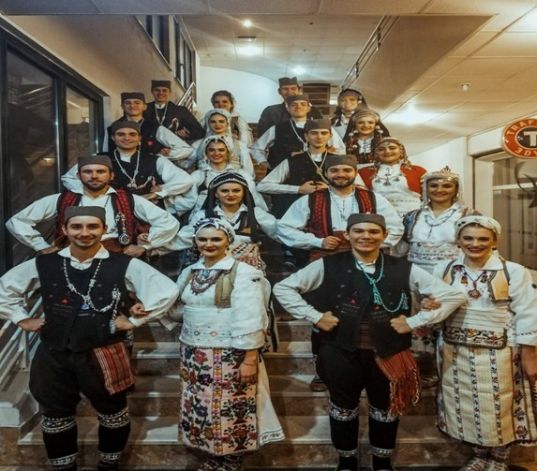 VIDOVDAN – A NAME THAT HAS A STRONG MEANING FOR OUR PEOPLE
The battle in Kosovo is a historic event that must not go into oblivion. Even though we suffered defeat then – we showed what kind of people we are, very brave and ready for anything that happens to us. This event can't compare to anything, but I'd like to add, that's exactly how I describe our society... Brave and ready for anything.
ONE OF THE MOST NUMEROUS FOLKLORE ORGANIZATIONS IN SLOVENIA
Vidovdan is organization that exists and has been growing for 17 years, during all this time over 1000 members have passed through the organization, and today it has 180 active members and with it represents one of the most numerous Serbian organizations in Slovenia. Members are divided into 3 sections consisting of: folklore, singing and sections for the reconstruction of folk costumes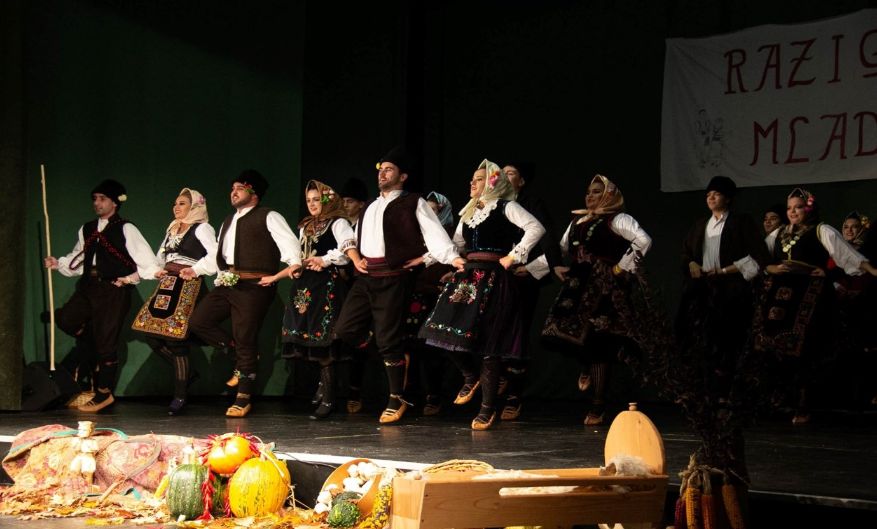 PERFORMANCES AND RECOGNITIONS, BOTH IN SERBIA AND EUROPE
We performed in 11 countries across Europe (Spain, Cyprus, Poland, Germany, Austria, Italy, Romania, Serbia, BiH, Croatia, Slovenia) and received more than 160 recognitions and plaques. My best memory is at European Review 2019. In 2013, which was right in Belgrade.

We also attach a link to the performance itself: SKUD Vidovdan Ljubljana - Srpske narodne igre i pesme iz Homolja
HANDMADE COSTUMES AND WORKSHOPS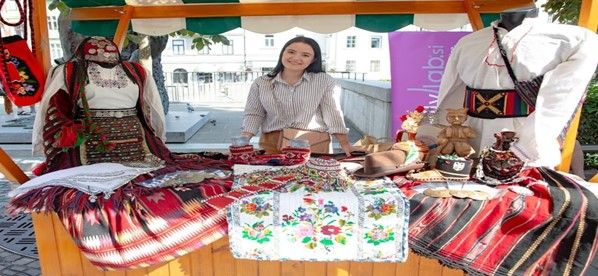 What should be emphasized in particular is that more and more members are involved in the processing and from-work of folk costumes and jewelry. That is why the organization regularly conducts workshops where members learn the basics of sewing, embroidery and crochet. In this way, we have enriched our costume with unique decorations that have in common that they are reconstructions of the original. We have a rich holding of folk costumes, which consists of more than 360 sets of costumes.
ALTHOUGH THE ETERNAL DERBY (AS ALWAYS) DIVIDES EVERYTHING INTO TWO SIDES, THE MOST IMPORTANT THING IN THIS ORGANIZATION IS TO CHEER SERBIA WITH ALL ITS HEART
As for the derby, we are not entirely on one side – I would say that in some way we are equally divided, as well as that before the beginning of the matches/competitions we regularly gather, and all together with a full heart we cheer our country.
IF YOU WISH TO JOIN THE PRESERVATION OF DANCE, SONG AND TRADITION, YOU CAN FIND ALL THE INFORMATION BELOW
Our society has more sections for all generations. Therefore, we invite all interested, fans, friends of our tradition, who want to learn more, learn something new and help preserve Serbian culture – to contact us.
e-mail skud_vidovdan@yahoo.com
phone +386 70 726 921 (Danijel).
Facebook (https://www.facebook.com/skudvidovdan/?ref=page_internal) i
Instagram (https://www.instagram.com/skudvidovdan/).
 

Apply for newsletter
Sign up for the Serbianshop newsletter and get a 10% discount.