SILVER LAKE - and in the summer heat, golden!
SILVER LAKE - and in the summer heat, golden!
They say that the acquaintance with Silver Lake should be left for dusk. The sunset here is spectacular and should not be missed. In the late afternoon, the water takes on a pearly sheen, due to the countless sparks flickering on its surface. That's where this beautiful name for the lake came from.
Where is it located, how was it created?
For years, this beautiful picnic area has been attracting more and more visitors, so it is considered the most visited lake in Serbia.

By the way, Silver Lake is an artificial accumulation lake, located on the right bank of the Danube, in the immediate vicinity of Veliki Gradište. This former tributary of the Danube is as long as 14 kilometers, and its average width is about 320 meters. The depth of the lake is not too great, on average it ranges from 7 to 14 meters, and the deepest point is slightly higher, 16.5 meters, and is named Glava vrbnika.

It was created in 1971, in order to protect the coast of the Rama marsh from groundwater. At that time, Dunavac, which was touring around the island, was blocked by an embankment in the upper course near the village of Zatonja.

Due to its clear water and natural filtration, it is rich in various types of freshwater fish and is a real paradise for fishing lovers, but also for all those who want to escape from the city for a while, enjoy nature and everything this place has to offer. It is even mentioned in the Guinness Book of Records, because the largest carp in the world weighing about 44 kg has been extracted from it so far.
And when you get to the Silver Lake…
From the very separation from the main road, weekend houses begin to line up, and as you approach the lake, you will see numerous villas and apartments with beautifully landscaped gardens, hotels and other catering facilities. This first, strong impression reminded the visitor of some parts of the world where much more attention is paid to the orderliness and beauty of life than in Serbia, especially in the East.
The center of all events on Silver Lake is definitely a promenade with many cafes, restaurants, shops, newsagents, fast food facilities and exchange offices. Following the example of all domestic tourist locations and here on the promenade, you can find stalls with various products, including souvenirs, if you want to have a souvenir from this place or give gifts to loved ones.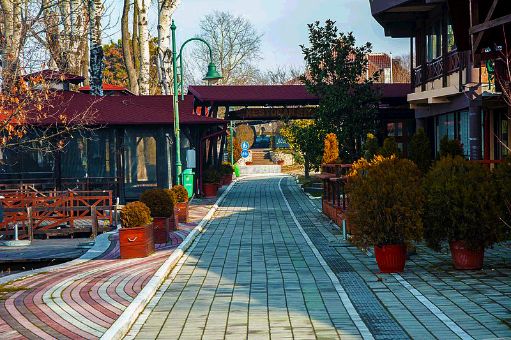 There is also a well-kept beach with a modern look, extremely attractive to visitors. Within the Aqua Park, which occupies a total area of ​​2500 square meters and 780 is under water, there are various water attractions for adults and children. The pool complex is located near the lake, promenade and existing catering facilities and is open throughout the summer season.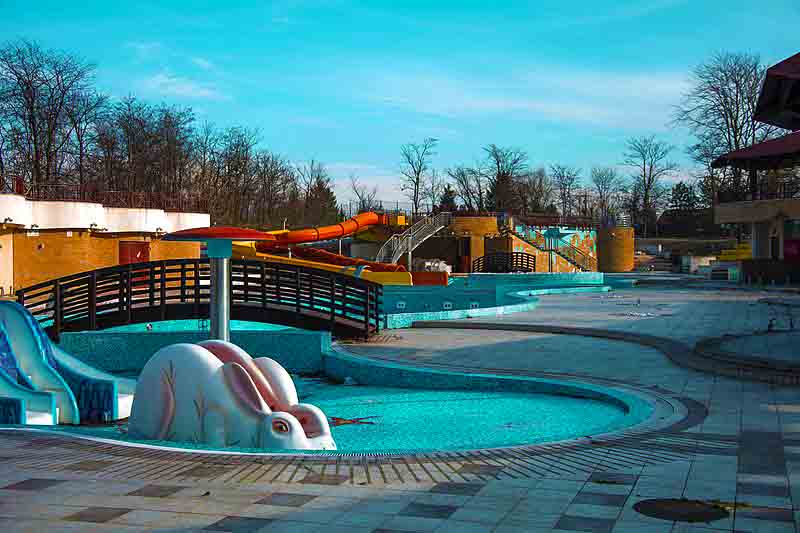 For fans of sports activities
For many years, Silver Lake has provided visitors with many opportunities for various entertainment, sports and tourism activities. Due to the great interest and favorable opportunities, the National Rowing Center was built on this lake.

It is common knowledge that Silver Lake has long been a favorite destination for training rowers of all categories; now, with the construction of this center, Silver Lake has become the main base of Serbian rowing near Belgrade; as well as a fantastic destination that has all the necessary conditions for the organization of many international rowing competitions, gatherings and seminars.

Silver Lake is a favorite among all those who, whether recreationally or actively, are engaged in fishing, thanks to its incredible wealth of capital specimens of fish. In addition to carp, other fish that can be caught here if you are skilled with a hook are: perch, grass carp, catfish and almost all types of white fish.
And that's not all when it comes to sports activities that have to do with water - here you can go sailing, water skiing, swimming, diving…
For lovers of hiking, biking…
Visitors to Silver Lake have at their disposal numerous hiking trails and places for excursions. In addition to these trails, near the lake there is a part of the famous Eurovelo 6 bike trail; this European bike path is a total of an incredible 3,653 kilometers long and it connects the Atlantic coast with the Black Sea; along its entire length it passes through as many as 10 different countries.


As for the part of the trail that is near Srebrno jezero, it is a piece that follows the road Golubac - Gradište - Zatonje - Ram. Near the village of Ram, which is located on the banks of the Danube, there is a possibility of transporting cyclists by ferry, to the other side of the Danube, ie to Vojvodina.
When you are already on the lake, you can also visit
The surroundings of Srebrno jezero offer many possibilities, such as a tour of numerous cultural and historical monuments:
Roman settlements and medieval fortifications - Viminacium, Golubac town and Ram fortress;
monasteries - Tumane, Church of St. Nicholas in Kisiljevo, Nimnik…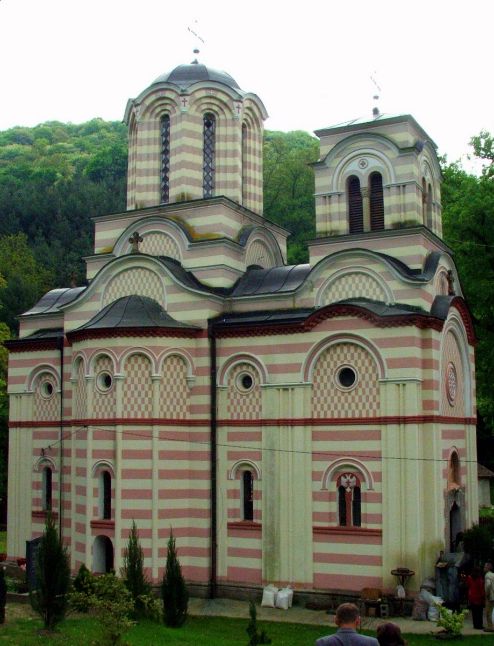 Monestry Tumane


In a slightly further area (less than 100 kilometers) there is a popular natural spa Banja Zdrelo, as well as the famous Gornjačka gorge, which in addition to its natural beauty hides a small paradise for all sports climbers and alpinists.

So, the surroundings of Silver Lake are incredibly rich, both in natural beauty and space, as well as in cultural and historical monuments. Excursion sites are progress!

You can just run out of time for all that…


Apply for newsletter
Sign up for the Serbianshop newsletter and get a 10% discount.