Towards the book fair - Serbianshop recommendation
All lovers of cultural events are eagerly awaiting the 65th International Belgrade Book Fair, which will be held from October 23 to 30. Book Fair 2022, as one of the largest events in Southeast Europe, deals exclusively with the promotion of literary creativity. During the rich cultural exchange with foreign countries, guest appearances, promotions and debates, this book festival offers current topics and content to a large audience.


For all those who are not able to visit the Book Fair, you can visit our site serbianshop.com, where there is an online book store, where you can find books of the most varied titles and content. If you are also a fan of good literature, the following is a recommendation of books that we have prepared for you, and which you must not miss!
Unsurpassed classics
Whether it is a gift or you simply have the desire, will and time to read some of the capital works of domestic or world literature yourself, you will never go wrong with them. As books that have no age limit, they are an excellent representation of a particular genre. Our online book store has a large number of classic novels, of which we single out a timeless one - "Signs on the Road" by Ivo Andrić. The novel "Signs by the road" has been the favorite reading of many generations for half a century, a book that represents a treasure trove of the most diverse advice, observations and life insights that Andric addressed not only to readers but also to himself.
Contemporary books on the History of the Serbs
If you are a big fan of literature about the history of Serbia, our online store offers a handful of interesting titles from different areas of history. Books are also a great gift idea for any occasion. And especially the best gifts from Serbia can be books dealing with the history of Serbia. Our recommendation from this genre is "Interesting History of the Serbs in 147 Stories", - Momčilo Petrovic. The short and impressive stories from this historical entertainer will appeal to readers of different generations, and many who consider themselves well-versed in national history, literature and socio-political circumstances will be surprised by unknown details and interesting facts.
Popular psychology
Are you a fan of popular psychology and at the same time like to work on yourself and improve yourself?
Our warm recommendation is the book "Atomic Habits", - James Clear. Atomic Habits will reshape the way you think about progress and success, and give you the tools and strategies to teach you how to form good habits, break bad ones, and master new ones that lead to extraordinary results. Visit our online store www.serbianshop.com and please yourself, friends or family with a great title from the mentioned genre.
Children's books - books for schoolchildren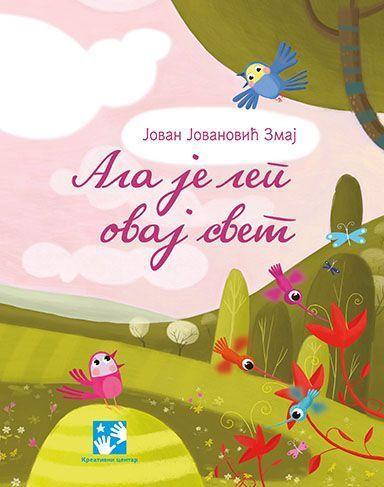 The habit of reading is acquired from an early age, and that is why it is of great importance to read to children from an early age. This will have a great impact on the formation of their personality, as well as on the enrichment of imagination and vocabulary.
The verses of Jovan Jovanović Zmaj are the first steps in untangling the world, because children discover what is good and bad through songs. Jovan J. Zmaj's entertaining, instructive and lively poetry has a complete influence on the growth of children and the perception of the beauty of the Serbian language. Make your little one happy and enjoy!
Biographies, travelogues and memoirs
Biographies represent the life of a distinguished person, who has indebted humanity through his actions or significant achievements. At this year's book fair, you will have the opportunity to find the biography of Queen Elizabeth II written by Matthew Denison. For millions of people in the UK and around the world, Elizabeth II was the epitome of monarchy. Her long life bridged almost an entire century of national and world history, from the era of the Great Depression until the era of covid-19. A magnificent account of the achievements of a woman who was seen as a representative of devoted service to her country, a symbol of respect, duty, constancy and charity, which she really was until the last day.

Apply for newsletter
Sign up for the Serbianshop newsletter and get a 10% discount.