Women's yelek - burgundy, handmade
Women's yelek - burgundy, handmade
Šifra: S-178-44
Brand: KIRI
Handmade yelek with hand-embroidered traditional motifs. Yelek is a part of women's national costume.
In addition to serving you for public gatherings or traditional events, you can combine this vest with clothes from your wardrobe! On white elegant pants, over a white shirt, this dark red vest will make you stand out! Show that we don't forget the tradition!
"Yelek, anteria and opans,
that's what Serbians are known for..."
DETALJNIJE
The yelek is a part of the folk costume that is represented in several Balkan countries as an article of clothing until the middle of the twentieth century, when costumes coming from the city began to be worn.

In the areas where Serbs live, the yelek had a large presence, it was worn in all areas, starting from Vojvodina all the way to the south, i.e. to Vranje and Kosovo and Metohija.

A table that will help you choose the right size: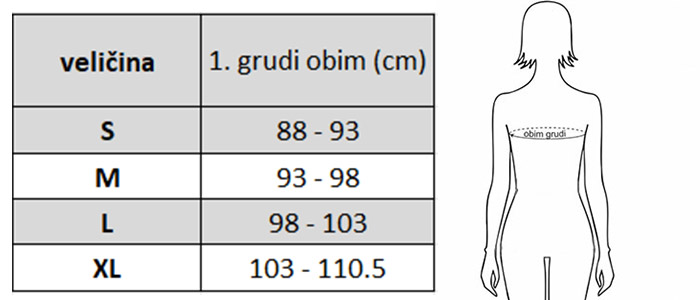 Apply for newsletter
Sign up for the Serbianshop newsletter and get a 10% discount.