Our associations - KUD Kikac (SUI)
Our associations abroad - today from Switzerland KUD "Dobrosav Radovanović-KIKAC" from Basel
Flourish with us - get up and play kolo with us!

One of the most beautiful ways of preserving culture is folk dance and song, ie folklore. That is why today we are pleased to present KUD KIKAC. Zorana Smiljić, who has been a member of the club since 2006, will help us with that. As a child, she became acquainted with dance and song, and today she is the artistic director of the performing ensemble and the coordinator of the ensemble.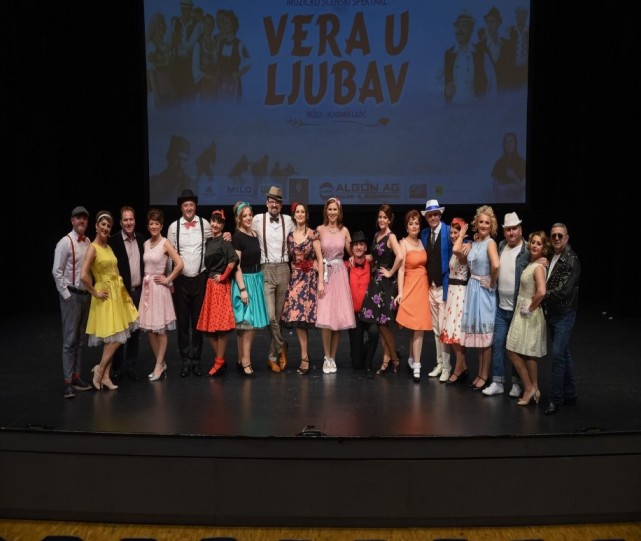 In the 60's, during the economic migration of our citizens from the former Yugoslavia, the idea of ​​establishing club branches in cities, ie places that have a large influx of our citizens, was created. At the initiative of the then Consul from Zurich, a branch was established in Basel, which had several sections: football, bowling, chess and folklore. The members of the folklore section decided to become independent in 1968.

Our primary goal is to pass folklore as a segment of cultural heritage to new generations, as well as to present the rich and diverse culture of our ancestors to other nations living in Switzerland and Europe, explains Zorana at the beginning of the conversation.

The oldest Serbian society in Europe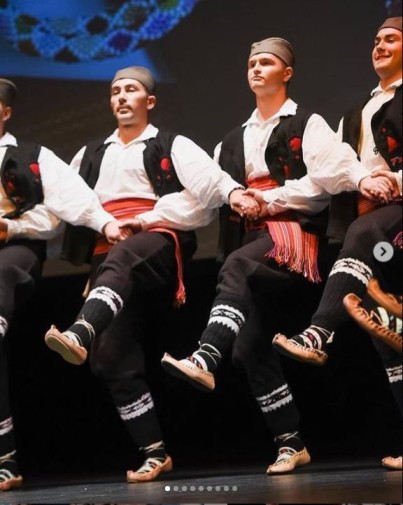 From its founding until today, the society has been successfully nurturing and preserving the tradition, language, culture and customs of our ancestors for over five decades. The founding board consists of Branko Simić, Boro Adžančić, Radojica Tomić, Žarko Remović and Jezdimir Pavlović.
Dragan Lazić - the first artistic director still visits KIKAC today and supports us in our work.
From its founding until today, about 800 players of all ages who have actively played, 85 musicians, soloists, singers, 140 board members and about 3,500 passive members have passed through this society. Today, about 100 members, classified in the folklore, music and singing section, actively preserve and nurture our tradition of folklore, customs and culture of the 5th and 6th generations.
 
The name Kikac was given in honor and memory of the deceased member and friend
One of the founders of the folklore section died in the year of "independence" of the folklore section, which is why KUD has been bearing his name for half a century. Our idea has remained the same all these years. We maintain cooperation with the homeland, preserve and introduce people to the culture of our ancestors.
 
Performed and famous throughout Europe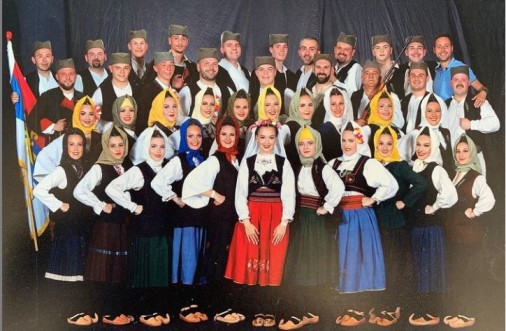 Half a century is a relatively long period for one company - therefore we have a large number of performances behind us, both in Switzerland and in Europe and Serbia.
Our society has won numerous awards, and the most popular are GOLDEN PLAQUES at European festivals: in 2003 in Pale (Rep. Srpska), in 2004 in Baden (Switzerland), in 2007 in Vrbas (Serbia) and in 2009 in Timisoara (Romania). One of the greatest successes that we must mention is over 10 years of cooperation with the fraternal society KUD "Abrasevic" from Kraljevo.
For such a long period, everything funny and less funny can happen at a performance.
From the fact that one player tore a tendon in his leg at the competition on the stage, to the fact that another player acted so well before the Swiss Folklore Festival that he was drunk, that the choreographer almost kicked him out of the line-up for the performance. In KUD, the primary thing is to socialize well and make friends.

The eternal derby leads to increased adrenaline
We have Zvezda and Partizan supporters among our members, overall it seems that Red Star has a little more fans. But both camps are equally passionate.
 
Why should young people learn the kolo and why in KUD Kikac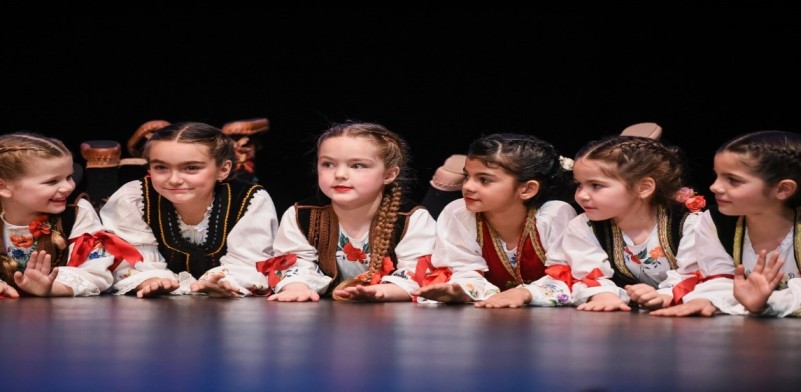 The Serbian kolo has entered the UNESCO World Heritage List. If a world organization of this type has recognized the cultural weight of such heritage, it is our moral obligation to tear that spiritual value from oblivion - and especially to bring it closer to young people, who now live outside their homeland in the third generation.
KUD Kikac, as the oldest Serbian society in Europe, outside the borders of Serbia, has certainly greatly contributed to the preservation of tradition and has a great responsibility to continue such a legacy that was left to him, to put it mildly, in the will of our ancestors.

Want more information or immediately play with KUD KIKAC - here you can contact them:

KUD has bands that "fulfill" every generation! We hereby invite all lovers and friends of folk art, ie. all those who need to know more about the folk tradition of our ancestors, whether in the field of folklore, singing, customs or work with folk costumes - to contact us by e-mail at info@kikac.ch or by phone at +41/763737193 (Zoran Markovic, President).
The association's website is www.kikac.ch

We thank Zorana Smiljić for her time. The interview from www.serbianshop.com was conducted by Nevena Filipović.

If you want to see what it looks like live - check out the footage from the 50th anniversary celebration:

Apply for newsletter
Sign up for the Serbianshop newsletter and get a 10% discount.