FC PARTIZAN TRAINING SHIRT 2022
FC PARTIZAN TRAINING SHIRT 2022
Šifra: F-1-635
Brand: Partizan
The Nike black training shirt of the Partizan football club is an ideal combination of sports style and functionality. Made from high-quality materials, this shirt will provide you with comfort and durability during sporting activities, while at the same time promoting your love for the sport and this club. This t-shirt features a sporty look and the recognizable NIKE brand, which guarantees quality and comfort.
32,

99

USD
29,

49

USD
Akcija traje od 31.05.2023. 06:00 do 03.06.2023. 05:00
DETALJNIJE
FEATURES:
Apart from the sporty look and quality, this shirt is also a practical option for everyone who likes to be outdoors
As a brand that is known for its commitment to sports and product quality, NIKE is an excellent option for those who want to try different sports activities and build their love for sports.
This shirt is not only a striking fashion detail, but also a way to encourage children to play sports and support their favorite football club Partizan
APPEARANCE:
A simple black, but sporty and modern T-shirt
Easy to combine with everything
It contains the white logo of the NIKE company, as well as the club crest
There are white studs on the sleeves
MATERIAL:
Extremely durable, which means your kids will be able to wear it for long periods of time without fear of damage or wear
It is made of high-quality material that allows optimal ventilation and comfort during sports activities
The material is light and dries quickly.
SIZES:
Choose the appropriate size by following our size chart: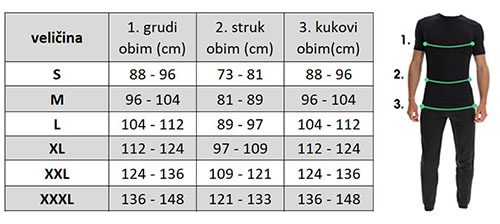 Apply for newsletter
Sign up for the Serbianshop newsletter and get a 10% discount.