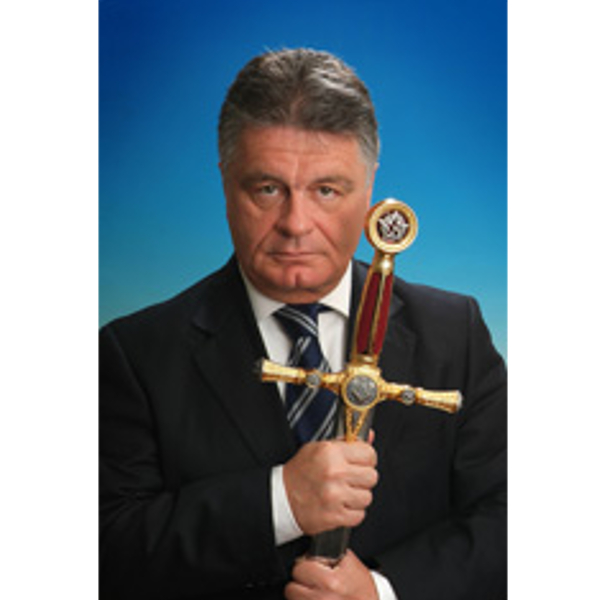 Dejan Lučić: Geopolitical Expert, Conspiracy Theorist, and Author
Born on November 15, 1950, in Belgrade, Dejan Lučić completed his studies at the Faculty of Political Sciences at the University of Belgrade. As a Serbian publicist, geopolitical expert, and conspiracy theorist, Lučić has dedicated his career to investigating conspiracy theories, Freemasonry, secret societies, and espionage-intelligence services. His sources and the support he receives from high-ranking circles remain a mystery that intrigues the public and causes confusion.

Dejan Lučić is the author of numerous novels that deal with these topics, including "Conspiracy Theory," "School for Assassins," "Shadow Rulers," "Chinese Revenge," "Love with the Pink Panther – Secrets of the Thieves' Trade," "Mossad's Target," and many others. Lučić is a descendant of Jelena-Ilka Marković, who shot at King Milan Obrenović, as well as Duke Milenko Stojković from the First Serbian Uprising.

His books contain astonishing information and are often ahead of their time, such as "Islamic Republic of Germany" and "The Secret of the Albanian Mafia." If you want to read these exciting novels, SerbianShop.com offers a wide selection of Dejan's books available for online purchase.

Visit SerbianShop.com today and discover the fascinating conspiracy theories and secrets that Dejan Lučić reveals in his works. Buy your copy and immerse yourself in the world of geopolitics, secret societies, and intelligence services that Lučić has carefully researched.

Apply for newsletter
Sign up for the Serbianshop newsletter and get a 10% discount.