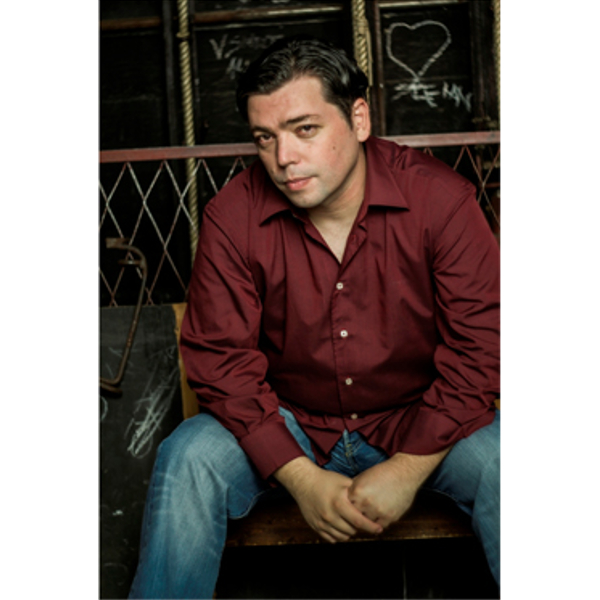 Dejan Stojiljković: Acclaimed Serbian Author and Screenwriter

Dejan Stojiljković, born in 1976 in Niš, is one of the most widely-read contemporary Serbian authors, known for his fiction and dramatic works, as well as screenplays for films, theater, and comics. He worked as a co-writer on the popular series "Shadows over the Balkans" and is a member of the P-70 literary group, the Serbian Literary Society, and the Association of Comic Artists of Serbia.

Among his most well-known works is the novel "Constantine's Crossroads," which was shortlisted for the NIN Award and won the "Miloš Crnjanski" and "Svetosavski pečat" awards. Stojiljković co-authored the illustrated trilogy about the Nemanjić dynasty, together with Vladimir Kecmanović and Dragan Paunović, consisting of the books "In the Name of the Father," "Two Eagles," and "In the Name of the Son." All three titles are available for online purchase at SerbianShop.com.

Dejan's novels have been translated into Russian, English, Greek, Slovak, Macedonian, Slovenian, and French. In addition to his novels, Stojiljković is an active newspaper columnist, collaborating with numerous publications, such as Večernje novosti, Politika, National Review Serbia, Life Guide, and Urban Bug.

Visit SerbianShop.com today and discover the exciting works of Dejan Stojiljković, an acclaimed Serbian author. Purchase your copy and dive into the world of historical fiction, love stories, and political thrillers that Stojiljković has meticulously researched and crafted.

Apply for newsletter
Sign up for the Serbianshop newsletter and get a 10% discount.