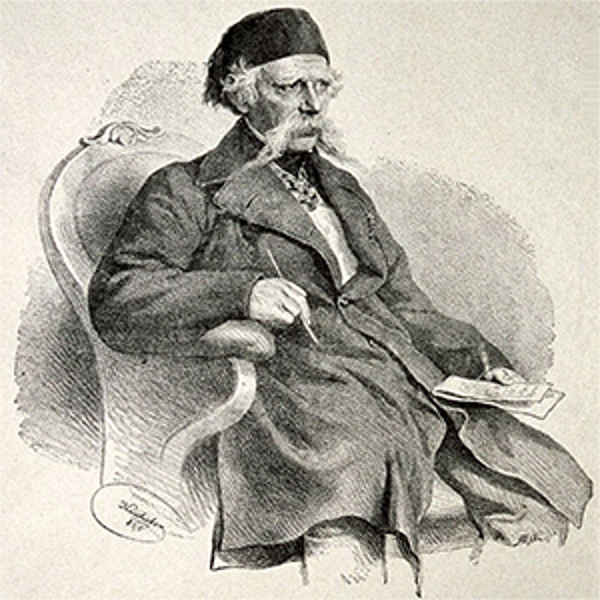 Vuk Stefanović Karadžić: Reformer of the Serbian Language and Orthography
Vuk Stefanović Karadžić (1787-1864) was a reformer of the Serbian language and orthography, a writer, historian, ethnologist, and educator who left an indelible mark on Serbian culture and history. He was born in Tršić, and educated in the Loznica school, Tronoša Monastery, and Sremski Karlovci. As a scribe, he participated in the First Serbian Uprising and later devoted himself to collecting folk literature and reforming the language and orthography.

Vuk collaborated with the greatest minds of his time, such as Jernej Kopitar, Jakob Grimm, and Goethe. His works were translated into German, Czech, and Russian, and he was awarded an honorary doctorate in philosophy in Leipzig. His most important books include "Pjesnarica," "Serbian Dictionary," "First Serbian Reader," "Serbian Folk Proverbs," and "Serbian Folk Tales."

Apply for newsletter
Sign up for the Serbianshop newsletter and get a 10% discount.