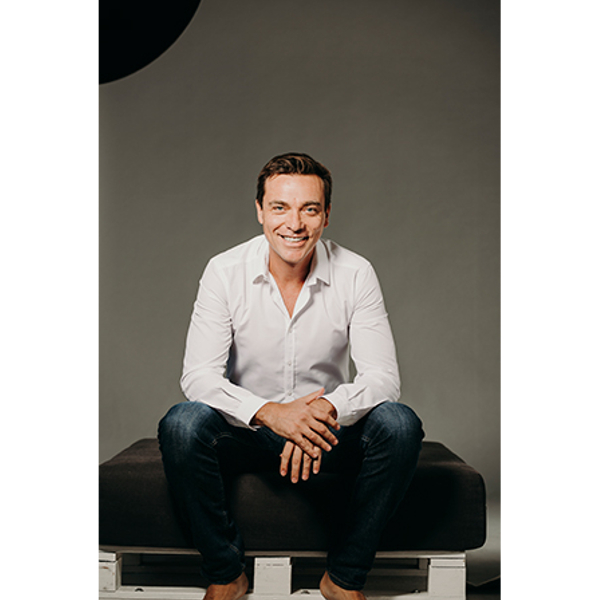 Siniša Ubović je rođen 1973. godine u Zemunu. Pre nego što je stupio u oblast ličnog razvoja, javnosti je bio poznat po svojoj glumačkoj karijeri u kojoj je ostvario desetine pozorišnih, televizijskih i filmskih uloga, i za glumački rad je u više navrata bio nagrađivan. Poseban utisak na publiku ostavila je njegova izuzetna uloga Marka Koraća u seriji "Miris kiše na Balkanu".

Sinišino zanimanje za oblast ličnog razvoja počelo je 2009. godine i od tada ne prestaje da se edukuje i usavršava. Prvi je regionalni licencirani trener programa "Heal Your Life", baziranog na metodologiji Lujze Hej, i jedan od dvanaest trenera u celom svetu koji poseduju licencu za obučavanje budućih trenera ovog programa.

Na polju ličnog razvoja i motivacije imao je priliku da uči od najvećih učitelja današnjice, kao što su Lujza Hej, Vejn Dajer, Šeril Ričardson, Merijen Vilijamson, Brendon Burčard, Rid Trejsi, Brus Lipton, Karolina Mis, Greg Brejden.

Autor je inspirativnih i motivacionih bestselera: "Put promene... i neće biti kraja čudesima", "Afirmacije za put promene", "100% JA", "Dnevnik promene", "Meditacija za početnike", kao i jednog od najinspirativnijih romana na ovim prostorima "Moja baba zen budista".

Siniša živi u Beogradu, gde vodi izuzetno posećena motivaciona predavanja, treninge i edukacije, a često gostuje kao predavač i trener kako u regionu, tako i u mnogim gradovima Evrope i Amerike.

O svim Sinišinim aktivnostima možete saznati više na: www.sinisaubovic.com i www.putpromene.com.
Source: Laguna

Apply for newsletter
Sign up for the Serbianshop newsletter and get a 10% discount.