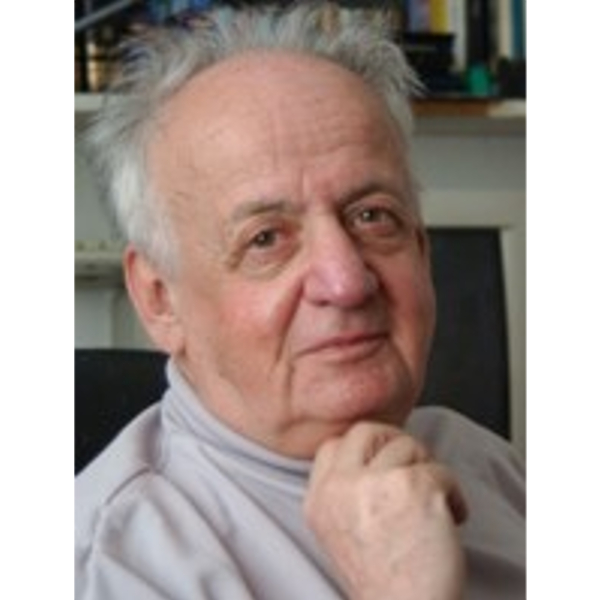 Ivan Ivanji

Ivan Ivanji is a writer and translator, born on January 24, 1929, in Zrenjanin. His most significant works include a trilogy about Roman emperors born in the South Slavic territories, such as "Diocletian," "Constantine," and "Julian," as well as novels like "They Didn't Kill The Man," "In The End, The Word Remains," "Skipping Shadows," "Barbarossa's Jew in Serbia," "The Governess and The Ballerina and The War," and collections of short stories "The Other Side of Eternity" and "Message in a Bottle."

Ivanji comes from a Jewish family of doctors who were killed in 1941. He escaped to his relatives in Novi Sad, where he was arrested in March 1944 and was subsequently held in Auschwitz and Buchenwald concentration camps until April 1945.

He completed high school in Novi Sad, studied architecture, and later German studies in Belgrade. For over 20 years, he worked as a German translator for Josip Broz Tito and other state and party officials. Alongside his career as an educator, journalist, dramatist, and various cultural positions in Belgrade and diplomacy, Ivanji devoted himself to literature, publishing poetry, prose, essays, fairy tales, and plays since his early youth.

He translates his works into German or writes them in German. He published a book of his memories about working as a personal translator for the president of the Socialist Federal Republic of Yugoslavia, titled "Tito's Translator," available for online book sales.
Ivan Ivanji - Translator of Renowned Authors
Ivan Ivanji has translated dozens of books and plays by great German and Hungarian writers into Serbian, such as Wolfgang Borchert, Gustav Meyrink, Sándor Petőfi, Bertolt Brecht, and others. His works have been translated into German, Italian, English, Hungarian, Slovak, and Slovenian languages.
Ivan Ivanji's Books on serbianshop.com

Discover Ivan Ivanji's masterpieces at serbianshop.com! The selection includes his Roman emperor trilogy and numerous other works on various topics. Visit serbianshop.com and order your copy of Ivanji's works - enjoy top-notch literature and support a local author!

Apply for newsletter
Sign up for the Serbianshop newsletter and get a 10% discount.