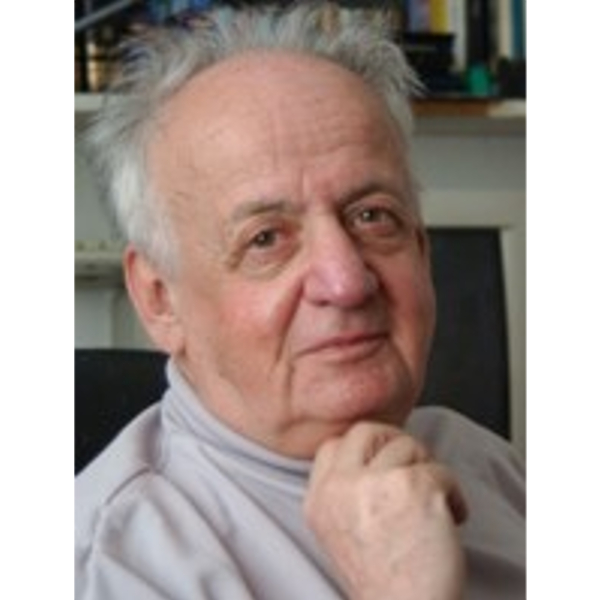 Ivan Ivanji rođen je 24.1.1929. godine u Zrenjaninu. Književnik je i prevodilac. Roditelji, oboje lekari, Jevreji, ubijeni su 1941. godine, a on se spasao bekstvom kod rođaka u Novi Sad. Tu je uhapšen u martu 1944. godine, posle čega je bio zatočen u koncentracionim Logorima Aušvic i Buhenvald do aprila 1945. godine.

Završio je srednju tehničku školu u Novom Sadu, posle toga studirao arhitekturu, a zatim i germanistiku u Beogradu. Preko 20 godina bio je prevodilac za nemački jezik Josipu Brozu Titu kao i drugim državnim i partijskim funkcionerima. Paralelno s karijerom pedagoga, novinara, dramaturga i brojnim funkcijama koje je obavljao u kulturnom životu Beograda i diplomatiji, Ivanji se bavio i književnošću i od rane mladosti objavljivao poeziju, prozu, eseje, bajke i drame. Njegovim najznačajnijim delima smatraju se romani Čoveka nisu ubili, Dioklecijan, Konstantin, Na kraju ostaje reč, Preskakanje senke, Barbarosin Jevrejin u Srbiji, Guvernanta i Balerina i rat, kao i zbirke pripovedaka Druga strana večnosti i Poruka u boci.

Njegova dela prevođena su na nemački, italijanski, engleski, mađarski, slovački i slovenački jezik. S nemačkog i mađarskog jezika preveo je desetine knjiga i drama.
Source: Laguna

Apply for newsletter
Sign up for the Serbianshop newsletter and get a 10% discount.