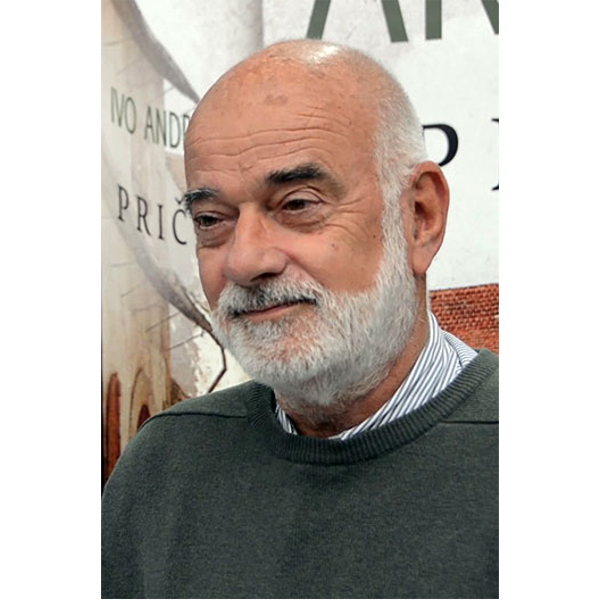 Vladeta Janković rođen 1940. u Beogradu. Završio klasičnu gimnaziju i studije opšte književnosti na Filološkom fakultetu, gde je magistrirao, potom i doktorirao 1975. Na istoj katedri prošao put od asistenta pripravnika do redovnog profesora i upravnika odseka. Objavio sedam knjiga iz struke, uglavnom iz oblasti antičke komedije i teorije humora. Godinama sarađivao sa Televizijom Beograd kao autor kulturno-istorijskih programa za omladinu ("Dvogled" sa Draganom Babićem i sedam ciklusa serije "Mitovi i legende"). Kao predavač gostovao u Sjedinjenim Američkim Državama, Engleskoj, Holandiji i Grčkoj. U politiku stupio početkom 1990. kao član prvog Glavnog odbora prvobitne Demokratske stranke. Jedan je od osnivača i dugogodišnji potpredsednik Demokratske stranke Srbije. Poslanik u republičkom i dva saziva saveznog parlamenta, a jedno vreme posle petooktobarskih promena predsednik skupštinskog odbora za međunarodne odnose. Od februara 2001. do novembra 2004. godine ambasador SRJ, a zatim SCG, u Ujedinjenom Kraljevstvu. Od 2008. do 2012. godine nalazio se na mestu ambasadora Srbije u Vatikanu.
Oženjen Slavkom Srdić–Janković i otac dvoje odrasle dece. Govori engleski, ruski i francuski jezik, a služi se grčkim. Izabran je za potpredsednika DSS na Skupštini DSS, 5. juna 2005. godine. Napustio je Demokratsku stranku Srbije 17.oktobra 2014.godine, pošto je dr Vojislav Koštunica napustio pre toga stranku.


Source: Wikipedia

Apply for newsletter
Sign up for the Serbianshop newsletter and get a 10% discount.