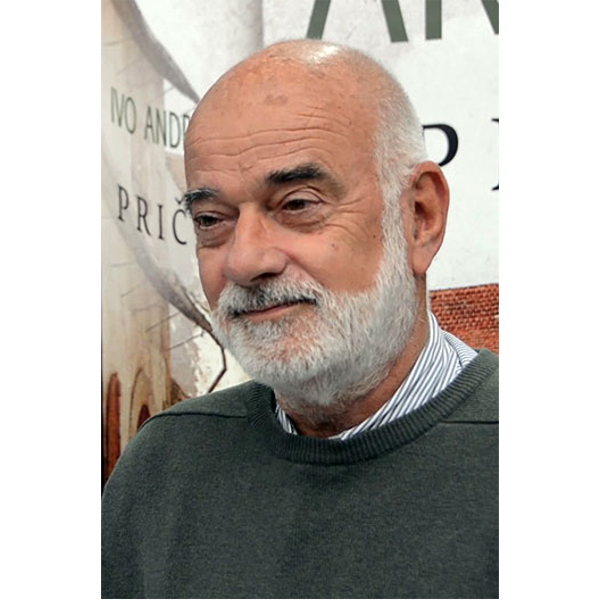 Vladeta Jankovic - Serbian Author, Professor, Politician

Vladeta Janković was born in Belgrade in 1940. He graduated from a classical gymnasium and earned a degree in general literature from the Faculty of Philology, where he also obtained his master's and doctoral degrees in 1975. He progressed from a teaching assistant to a full professor and head of the department at the same department. He has published seven books in his field, mostly on ancient comedy and humor theory. For years, he worked with Television Belgrade as an author of cultural-historical programs for youth ("Binoculars" with Dragan Babic and seven cycles of the series "Myths and Legends").
As a guest lecturer, he has visited the United States, England, the Netherlands, and Greece. He entered politics in 1990 as a member of the first Main Board of the original Democratic Party. He is one of the founders and a long-time vice president of the Democratic Party of Serbia. He was a member of the republican and two sessions of the federal parliament and, for a time after the October 5 changes, he was the president of the parliamentary committee for international relations. From February 2001 to November 2004, he served as the ambassador of FR Yugoslavia, and later Serbia and Montenegro, to the United Kingdom. From 2008 to 2012, he served as the ambassador of Serbia to the Vatican.

Vladeta Janković is married to Slavka Srdić-Janković and has two adult children. He speaks English, Russian, and French, and is proficient in Greek. He was elected as the vice president of the Democratic Party of Serbia at the Assembly of the Democratic Party of Serbia on June 5, 2005. He left the Democratic Party of Serbia on October 17, 2014, after Dr. Vojislav Koštunica had left the party.

Apply for newsletter
Sign up for the Serbianshop newsletter and get a 10% discount.